Contact Us
Call (513) 474-6777 to schedule an appointment. We pledge to non-judgementally deliver the highest possible level of individualized pediatric dental care in a fun, nurturing environment. We are here to listen to your questions and concerns, and we strive to make you and your child feel comfortable and relaxed. Please don't hesitate to contact us if you have any questions regarding your care. We look forward to meeting you and your child!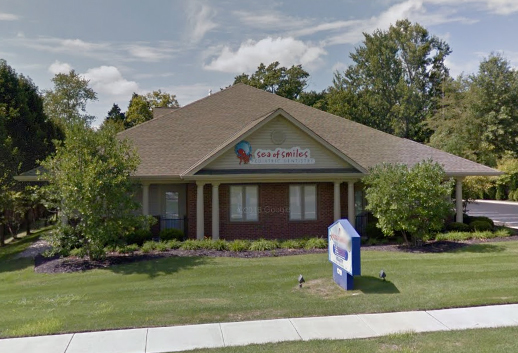 Hours
Mon – Fri: 8am – 3pm
Appointment Scheduling
We know that your schedule is busy, and we try to be as accommodating as possible. Dental treatment and the placement of appliances are always done before 1:00 p.m. as children do best in the morning. We reserve after-school hours for preventive visits and orthodontic adjustments in order to convenience as many patients and families as possible.
Except for occasional emergency situations, you may expect us to be on time, and we ask that you extend the same courtesy to us. Your appointment time has been reserved exclusively for you, and any change affects many other patients. Should you find it necessary to re-schedule, please give us 48 hours' notice so that the time reserved for you may be given to someone else.
When should I take my child to the dentist for the first check-up?
In order to prevent dental problems, your child should see a pediatric dentist when the first tooth appears, or no later than his/her first birthday.
What is the difference between a pediatric dentist and a family dentist?
Pediatric dentists are the pediatricians of dentistry. A pediatric dentist has two to three years specialty training following dental school and limits his/her practice to treating children only. Pediatric dentists are primary and specialty oral care providers for infants and children through adolescence, including those with special health needs.
How often does my child need to see the pediatric dentist?
Children younger than age three should be seen once a year. When they reach three years a check-up every six months is recommended in order prevent cavities and other dental problems. Your pediatric dentist can tell you when and how often your child should visit based on their personal oral health.
Why is it necessary to take my child to the pediatric dentist every six months?
The pediatric dentist will want to see your child at regular and frequent intervals for several reasons. Regular visits keep the child familiar with the pediatric dentist and his or her staff and encourage a pleasant, confident attitude in the child regarding this necessary, lifelong health practice. Also, as the child develops and grows, the pediatric dentist will want to be certain that tooth eruption and proper jaw development are progressing normally or, if not, that corrective measures are undertaken in time. Appropriate preventive measures such as regular applications of fluoride on the tooth surfaces, placement of pit and fissure sealants on newly erupted teeth, and reinforcement of good daily health practices (brushing, flossing, and dietary advice) can be continually encouraged by the pediatric dentist and his or her staff when the child is a regular and frequent visitor to the dental office. If decay or other dental defect has occurred, it will be detected in the early stages when it is easier and less costly to treat.