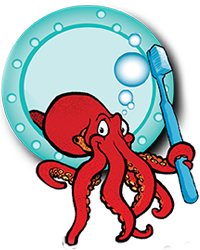 We provide top pediatric dental care for your child.



Dr. Sarah Husted joined Sea of Smiles Pediatric Dentistry in 2012.  She received her dental education from The West Virginia University School of Dentistry and her specialty training at the Children's Hospital of Pittsburgh where she served as Chief Resident in her final year.  She has also completed an Advanced Education General Dentistry Residency Program at the WVU Charleston Area Medical Center prior to her pediatric dental training in Pittsburgh. 
Dr. Sarah is a Board Certified Pediatric Dentist who has made significant achievements beyond mandatory education requirements of her Pediatric Dental specialty. She is a member of many professional organizations including the:
American Dental Association
American Academy of Pediatric Dentistry
The Ohio Dental Association
Delta Delta sorority
Cincinnati Dental Society
Children's Hospital Of Cincinnati, member of attending staff
Dr. Sarah and her husband, Ryan, have three children, Charlie, Katherine, and Philip. The Husted's love to spend their free time doing almost anything outside, cooking up big meals with friends and family, and traveling.
Google Reviews
WHAT THEY SAY

"Dr.Sarah Husted is so kind and patient. Debbie was wonderful with my little one and though there were toddler tantrums, he left happy and going on about his shiny teeth. The entire staff from front desk all the way through to check out offer great customer services."
"I absolutely LOVE Sea of Smiles. My children had to have a small procedure and they were amazing. Great staff and very clean office. We are very happy with Dr Sarah!! They are out of network with my insurance company but I'm ok with paying the extra cost as they are worth every penny! My kids love this office. Thank you Sea of Smiles!!"
"The staff is always so caring and understanding. We have been going to them for years and both of my kids love them. I wouldn't go anywhere else."
"Very professional, qualified and concerned dental care in a relaxed and pleasant environment. I recommend this office highly."