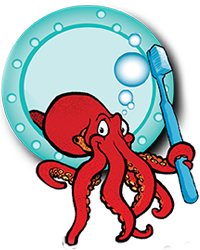 We provide top pediatric dental care for your child.



Dr. Katie Stewart joined Sea of Smiles Pediatric Dentistry in July 2008.  She completed her pediatric dental residency at Case Western Reserve University, where she served as Chief Resident in her final year.  Dr. Katie received her dental education from The Ohio State University College of Dentistry, where she graduated Cum Laude.  She also earned an Associate Degree in Business Administration from Miami University.
Dr. Katie is a Board Certified Pediatric Dentist who has made significant achievements beyond mandatory education requirements of her Pediatric Dental specialty. She is a member of many professional organizations including the:
American Dental Association
American Academy of Pediatric Dentistry
The Ohio Dental Association
Delta Sigma Delta fraternity
Delta Delta sorority
Cincinnati Dental Society
Dr. Katie and her husband, Jason, have two sons, Colin & Dylan. They also have two dogs.   In their spare time, they enjoy being outdoors, traveling, scuba diving and spending time with their friends and family.
Google Reviews
WHAT THEY SAY

"We just left the dentist office and my son said that it was the best dentist visit he ever had! He even said that he really likes his dentist, which I have to believe is rare for a 9-year-old. Dr. Katie and Lisa were fantastic with him today. The staff always are and we highly recommend Sea of Smiles."
"We have worked with Dr Katy for the last year and have really loved our experience. Our family dentist referred us to sea of smiles for evaluation of a few cavities. My child ended up needing anesthesia and caps which the team did a wonderful job preparing all of us for and the whole process was done so quickly. My kids love to come to the office. I'll be here with Dr Katy until we leave Cincinnati."
"Dr Katie has taken the best care of my 2 youngest girls since they were little. She now also treats my 2 grandchildren. You will not find a more intelligent, truly caring, competent dentist in this city, for your children. My family is lucky to have her in our lives. Her staff is also very good and caring (especially the other Katie in the office)"
"Staff and Dr Katie were amazing. Very patient and kind with my daughter who is autistic."