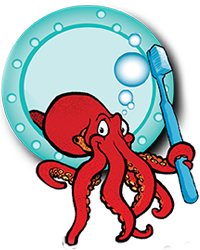 We provide top pediatric dental care for your child.



Dr. John Gennantonio  received his dental education from The Ohio State University College of Dentistry and his specialty training at the Children's Hospital of Cincinnati. 
Dr. John is a Board Certified Pediatric Dentist who has made significant achievements beyond mandatory education requirements of his Pediatric Dental specialty. He is a member of many professional organizations including the:
American Dental Association
American Academy of Pediatric Dentistry
The Ohio Dental Association
Sigma Alpha Epsilon
Psi Omega 
Cincinnati Dental Society, Council member
Children's Hospital of Cincinnati, member of the attending staff.
Dr. John and his wife, Peggy, have two children, John and Isabella.  In his spare time, he enjoys being with his family, sports activities, and reading.
Google Reviews
WHAT THEY SAY

"I took my twins, who just turned two, to their first dental exam at Sea of Smiles. My boys, who are a bit shy, were very receptive to staff and warmed right up thanks to their kid friendly waiting room and exam rooms. The hygienist and dentist, Dr. John, were amazing and my boys had so much fun getting their teeth cleaned. We will be back in 6 months!"
"Sea of Smiles has been an incredible dentist for our daughter and family. Dr. John truly cares for his patients and his caring staff and colleagues are exceptional. They're kind, attentive, thorough and make it a great experience for children. Not only does my daughter love going to appointments- she takes care of her teeth at home and understands the importance! They continue to impress me- don't hesitate to make an appointment!!"
"Love, love, love this office. I'm pretty sure my 2yr wishes he could go every week. The waiting room is magical to the point that we have to get there a little early so my son has time to play. The staff and Dr. John are so wonderful with little ones and just the right mix of helpful and speedy, never feels like we are being rushed out of there. Sunglasses for the bright lights in the chair, a TV screen for distraction and excellent kids toothbrush selection- really can't say enough about Sea of Smiles."
"I was so impressed by the aesthetics of Sea of Smiles. The people in the office were very affable and Dr. John was great! Thank you all for providing my daughter with a wonderful first time experience!!"