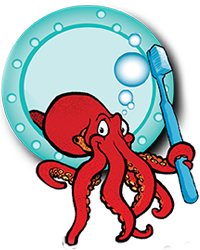 Experienced care for special health care needs.



Our team has many years of experience and compassion to accommodate children with special health care needs.
If your child has special health care needs, we will customize the way the child's dental care is delivered based on their specific needs.  We offer specialty sensory rooms such as our glow-in-the dark rooms which reduce bright lights to soothe and help alleviate any anxiety your child might have.
Children with special needs are defined as having a development or acquired physical, mental, development, sensory, behavioral, cognitive and/or emotional impairment that necessitates medical management, health care intervention, and/or use of specialized services or programs.  This could include autism spectrum disorders, asthma, Down Syndrome and a variety of others.  Drs. John, Katie and Sarah will work with your child's medical doctor to include their dental health plan as part of his or her overall health plan.  Sea of Smiles Pediatric Dentistry will do their best to provide your child with the best dental experience.