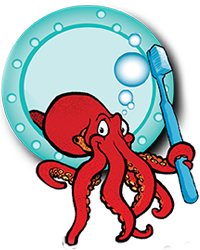 We provide top pediatric dental care for your child.



Dr. Dave received his undergraduate education at Xavier University, a Master's degree at Wright State University College of Medicine and his degree in dentistry at The Ohio State University. He completed a residency in Pediatric Dentistry and a fellowship in Developmental Disorders at Cincinnati Childrens Hospital Medical Center where he has served on the clinical faculty for many years. Dr. Dave has worked for the American Board of Pediatric Dentistry serving to write the board examination, as an examiner and Director of the Continuing Quality of Improvement requirements. Dr. Dave is the author of the reference book The Manual of Pediatric Dentistry and other publications. Dr. Dave is a Fellow of the American College of Dentists, one of the highest honors from the American Dental Association awarded for the highest clinical excellence and ethics.
Dr. Dave has been a consultant to Xavier University's Athletic Department's medical staff, worked with the Cincinnati and Hamilton County Board of Health, Proctor and Gamble, Eukanuba pet foods and others. He is the dentist for the animals at the Cincinnati Zoo and has treated animals from Siegfried and Roy, circuses and zoos throughout the country. He enjoys his family, sports and learning.
Google Reviews
WHAT THEY SAY

"Always a great experience at Sea of Smiles! My 4 year old counts down the days to visiting the dentist. Highly recommend to all."
"I recommend Sea of Smiles whenever friends are looking for a dentist for their kids. The office is colorful and fun, and the employees are just the nicest people."
"This has to be one of the best places in Cincinnati for pediatric dentistry. Very professional, super friendly. What more could you want for your kids. Also, we're always in and out in record time. Thank you!"
"My 3 year old daughter loves going to the dentist! The staff is very friendly & work really well with her!"