Our Office
Covid-19 Precautions
Our top priority is the safety and wellness of our patients, their families, and our staff. We are paying special attention to every detail – from patient arrival, to procedure, to check out – and we have added extra infection control precautions. Here is what you can expect.  Please contact our office if you have any questions or concerns.
All patients must have completed the online Covid-19 form 

 to see if anyone in your household has had a fever, cough, COVID-19 related symptoms, or have been in contact with a confirmed case. If so, those patients we will reschedule for at least 14 days later.
Upon Arrival To Your Appointment
Please plan to be on time for your scheduled appointment as we will try to minimize the wait time and maintain distancing guidelines. For these reasons, we may reschedule the appointment for any child who is excessively late to arrive.
Only one parent/guardian will be allowed to accompany their child/children for their appointment.

 

Anyone else will be asked to wait outside the office.
All parents must arrive at the office wearing a

 

mask or face covering.  CDC guidelines currently do not require face masks/coverings for children under the age of 9, so feel free to use your discretion when you bring your child to their appointment. 
Everyone entering our dental office will have their temperature taken. If a fever (temperature greater than 100.4 degrees) is present in any member of the family, we must reschedule the appointment(s).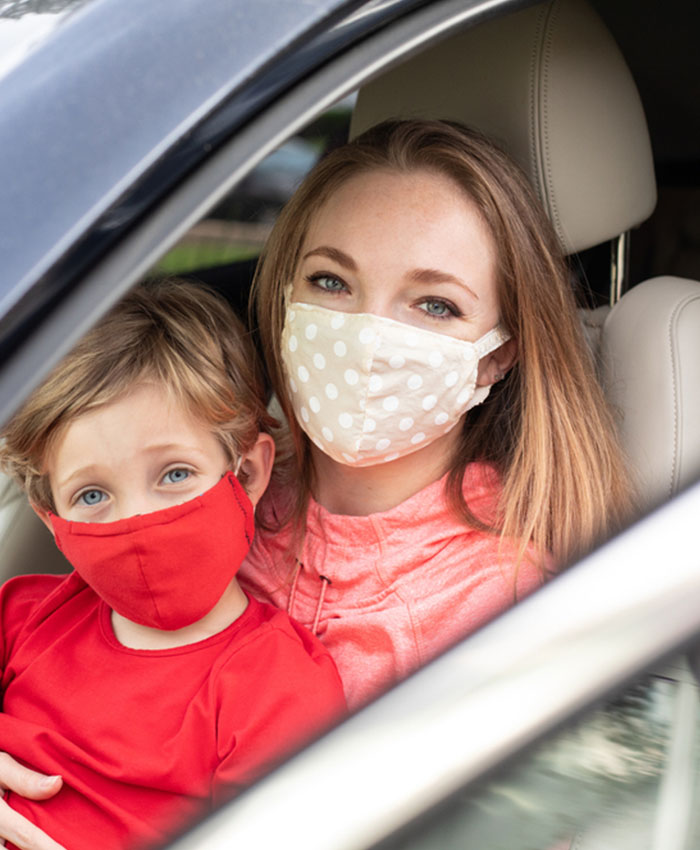 Our Office Sanitation Protocols
We are taking many extra precautions making our environment safe for staff and patients.  Many of these changes are visually obvious while others are done behind the scene to ensure the safety and well-being of our staff and patients.  These precautions include:
Additional safety measures added to our office such as Plexiglass shields for counters, HEPA filters, a high suction system, additional sanitation units and equipment
Staff screening: All staff will have their temperature taken when they arrive at the office. Staff is required to stay home if they have been in contact with any confirmed COVID-19 cases or if they have a fever, cough, or COVID symptoms
We sanitize our public areas such as waiting room seating, check-in and check-out areas, tables, door handles and other hard surfaces
We thoroughly clean each clinical room including wiping down all potential areas of contact such as doorknobs, chairs, and equipment with medical grade disinfectant between each patient
Doctors, hygienists and clinical staff have been trained in the proper use of personal protective equipment to include masks, shields, goggles, gloves and gowns as per CDC recommendations for direct health care facilities.